2016 RAM 3500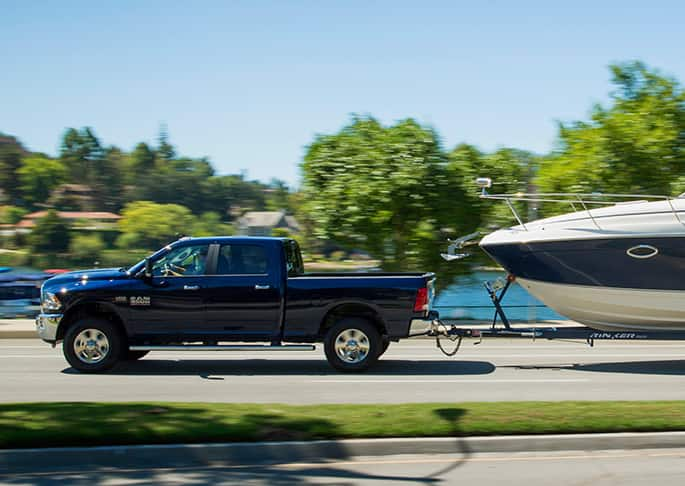 Inventory
Get Financing
Service
Find Parts
Contact Us
New 2016 RAM 3500 at Kernersville Chrysler Dodge Jeep Ram for Kernersville, NC
The RAM 3500 is a perfect vehicle for anybody looking for a truck that can go over tough terrain and carry big heavy loads of materials. The 3500 is definitely a super duty truck, meant for working at restoration and/or construction type job sites. The 3500 was built to have a very spacious interior with a vibrant and sporty exterior design. Additionally, the 3500 can tow heavy items exceptionally well while still allowing the passengers inside the vehicle to have a peaceful ride. The RAM brand engineers top notch super duty trucks for your average working man; and has been for several years.  The RAM 3500 model sticks out among competitors in its segment due to is towing capability of 31,210 pounds.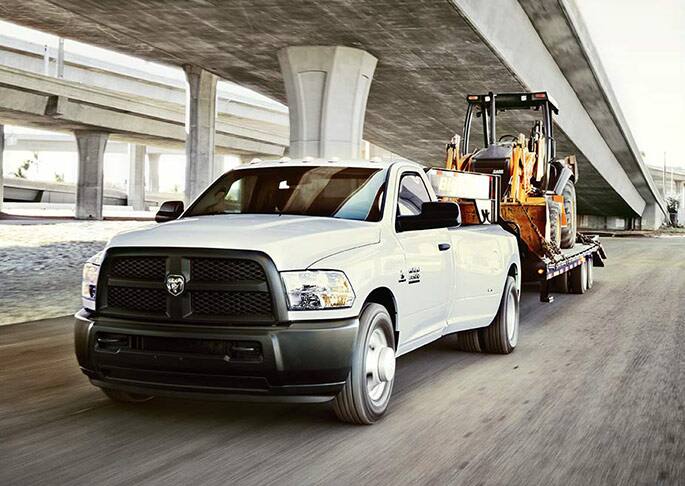 Under the 3500's Hood
In order to have great towing capability and functionality the RAM 3500 has to be equipped with top notch torque. The 3500 was built to have an impressive 900 lb.-ft of torque.This super duty truck is unique due to its gas powered engine. With this gas powered engine buyers can customize their truck by choosing either a manual or automatic transmission. The transmission a buyer decides to get on their vehicle depends highly on how they like to drive and what they plan to do with the truck.  Both available transmissions (manual and automatic) offer diesel powertrains to aid in better acceleration.  Upgrades to the 2016 3500 truck include: fifth wheel accelerator, CNG system, double alternators and a forward suspension technology. The forward suspension is there to keep the truck from turning over on its side, it keeps the truck upright and aids in safety for the vehicle. The suspension system is a big component to be knowledgeable about when purchasing a larger vehicle as it will be carrying a lot of weight to and from places.  If a vehicle has a front suspension system, it is always best to have a rear suspension system as well, to keep things leveled out. The rear suspension system was built to have air bags as well to help with safety for the 3500. The air bags are there to help with better alignment as well.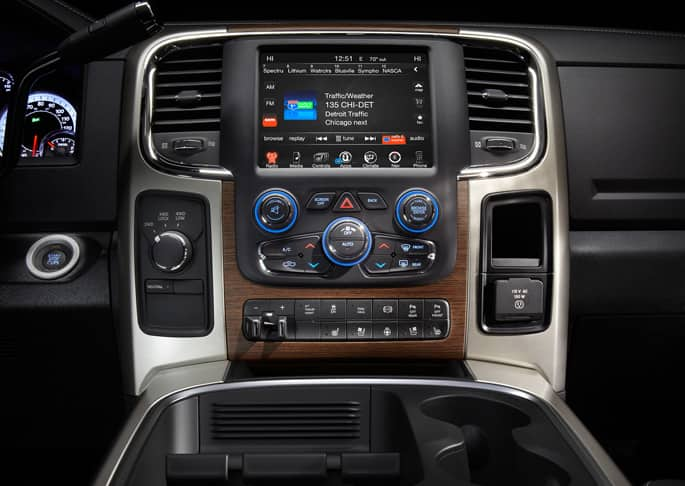 Design of RAM 3500
There are a variety of different cab options that the buyers can choose from and they include: a two-door, four-door and four-door Mega Cab. Additionally, buyers have the option to have either a single-rear-wheel drive or a dual-rear-wheel drive system in there truck. What they decide, is just solely based on preference.The Tradesman, SLT, Big Horn/Lone Star, Laramie, Laramie Longhorn and Laramie Limited are the six different trim levels that buyers can choose from when purchasing their truck. There are comfortable seats with top notch stitching throughout the interior of the cabin which appeals to many buyers. There is also an Uconnect technology that has a display screen that is about 8.4-inches. With this smart technology buyers can add a backup camera as well. This feature is important for bigger vehicles as it helps them see behind them and around corners a bit easier.
What are the different trim models?
The Tradesman, SLT, Big Horn/Lone Star, Laramie, Laramie Longhorn and Laramie Limited
How much torque does the 3500 have?
900 lb.-ft  
What type of engine does the 3500 have?
Gas powered engine  
Conclusions
In conclusion, some of the safety features for the 3500 include: curtain airbags, traction control, antilock brakes, tire-pressure monitoring system etc.
Read Our Other Reviews
RAM ProMaster 1500
RAM ProMaster 2500
RAM ProMaster 3500