As one of Jeep's only compact SUV models, the Compass forges ahead of most competitors with its unique design elements and signature Jeep attributes. In fact, the 2021 Jeep Compass is one of this automaker's more attractive designs, which draws consumers in. Holding them in their tracks, the amount of technology and cargo space that is present in this SUV is highly desirable. Unlike other members of the Jeep family, the Compass is more of an upscale family car that is less rugged than other Jeep models. Its refined design and superior-tech elements stand out to consumers as elements that many find enjoyable and useful daily. Thus, securing its functional design, the 2021 Jeep Compass is a vehicle worth considering as a new purchase.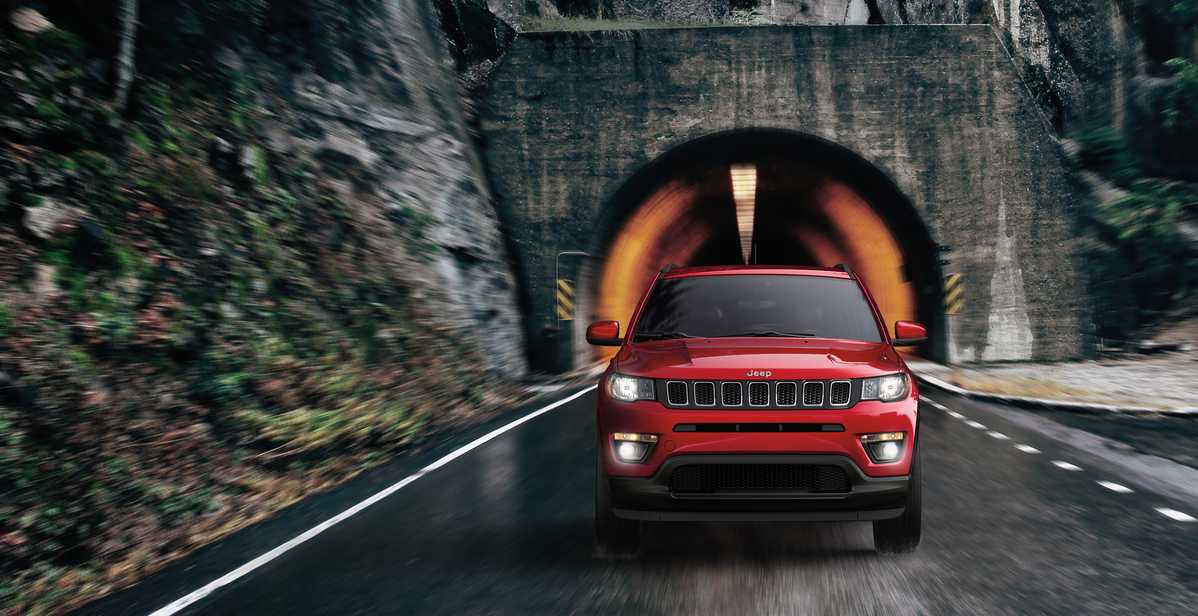 Engine/Fuel Performance
Despite the grind that many Jeep models find reassurance in, the Jeep Compass 4-cylinder engine is much less aggressive. Buyers will find front-wheel drive in models that are equipped with six-speed automatic transmissions. Models that feature available all-wheel drive will enjoy a variety of drive modes that adapt well to various types of terrain. Specific snow, sand, and mud modes transform the Compass ability to navigate with ease in these set types of weather conditions and terrain. At the same time, direct torque can be sent straight to the wheels with an automatic setting that can be engaged when necessary. A Rock mode and a gear ratio made for low "crawling" can be found in the Trailhawk model. In general, the 2021 Jeep Compass is more agile than most might expect out of this squat, boxy compact SUV. Feeling capable, easily controlled, and stable when going around corners or during quick maneuvers, the 2021 Jeep Compass handles well and offers an overall enjoyable ride.
Interior Space (Seating and Storage)
Functional, comfortable, and roomy enough to accommodate adult passengers comfortably, the cabin of the 2021 Jeep Compass uses higher quality materials than most rivals. While it is not quite considered to be an upscale or luxury model, the Jeep Compass is neat, tidy, and structured on the inside in a way you would expect of most luxury-level compact SUVs. High seat statures in the rear area make accommodating adults in the back a pleasant experience, and passengers do not feel cramped during long road trips thanks to this attribute.
According to this vehicle's boxy exterior, the interior space of the 2021 Jeep Compass is just large enough to hold a few suitcases worth of items. It offers competitive cargo area for its class, and in-cabin storage space is sufficient for short trips that require little flexibility. With the ability to hold up to 17 carry-on suitcases, the Jeep Compass can fit a bit more in the rear space when rear seats are folded down.
Interior Features (Tech or Safety Amenities)
Jeep offers its own suite of technology features that have been deemed as Jeep UConnect. This suite is standard across the 2021 Jeep Compass lineup, ensuring all buyers get access to the most modern tech features this automaker has to offer. A touchscreen infotainment screen allows ultimate control over the functionality of this system, while it also incorporates a USB port and auxiliary output option.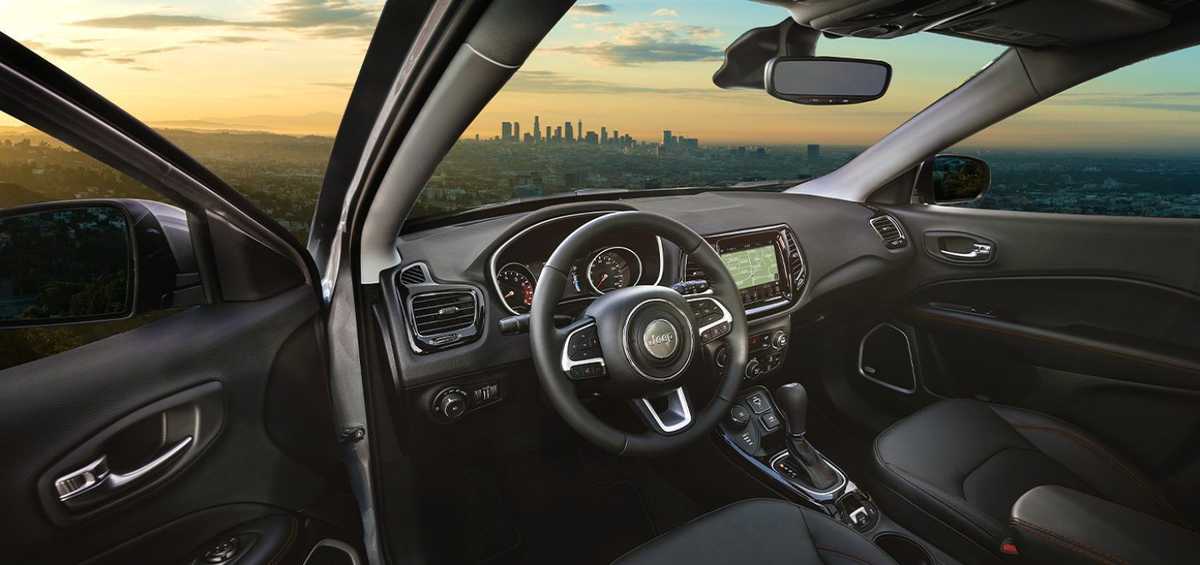 Visit Kernersville Chrysler Dodge Jeep RAM Today!
Though none of the driver-assistive safety features come standard on the 2021 Jeep Compass, this automaker has made all the expected safety features available as optional upgrades. Automated emergency braking, adaptive cruise control, and lane-keeping assist are all available features that some buyers may wish to add as an upgrade. If you're in Kernersville or Winston-Salem, NC, stop by Kernersville Chrysler Dodge Jeep RAM to see the full list of available options you can add to the 2021 Jeep Compass as customization.