The 2020 Jeep Gladiator
Are you looking for a new truck in Kernersville, NC?
At Kernersville Chrysler Dodge Jeep Ram, we proudly offer one of the largest selections of new trucks in Kernersville, making it easy for drivers from all over Winston-Salem, Greensboro and Charlotte, NC to find the new midsize, full-size or heavy duty truck that's right for them.
Whether you're looking for a new work truck or one to provide you with greater versatility and freedom to tackle more projects, with a large selection of full-size trucks like the Ram 1500 and midsize options like the all-new 2020 Jeep Gladiator, we're sure that we can help you pick the new truck accommodates your lifestyle and needs best. While both the 2019 Ram 1500 and 2020 Jeep Gladiator are terrific choices, they're two very different trucks and each has many different advantages to enjoy. 
To help you understand how special each new truck is, we're going to compare the new 2019 Ram 1500 to the 2020 Jeep Gladiator, giving you a side by side look at some of the things each truck does best so you can pick the one that's right for you today!
---
 

---
Join Us at Kernersville Chrysler Dodge Jeep Ram to Test Drive a New Truck Today!
With so many options to choose from in both the Ram 1500 and Gladiator lineups, the best way to find out which new truck is going to be the best fit for you is to come join us at Kernersville Chrysler Dodge Jeep Ram to view our entire selection of new trucks today! If you're ready to drive home in a new Jeep Gladiator, we encourage you to fill out a pre-order form and we'll put you on our list to be one of the first drivers around Winston-Salem to own a new Jeep Gladiator!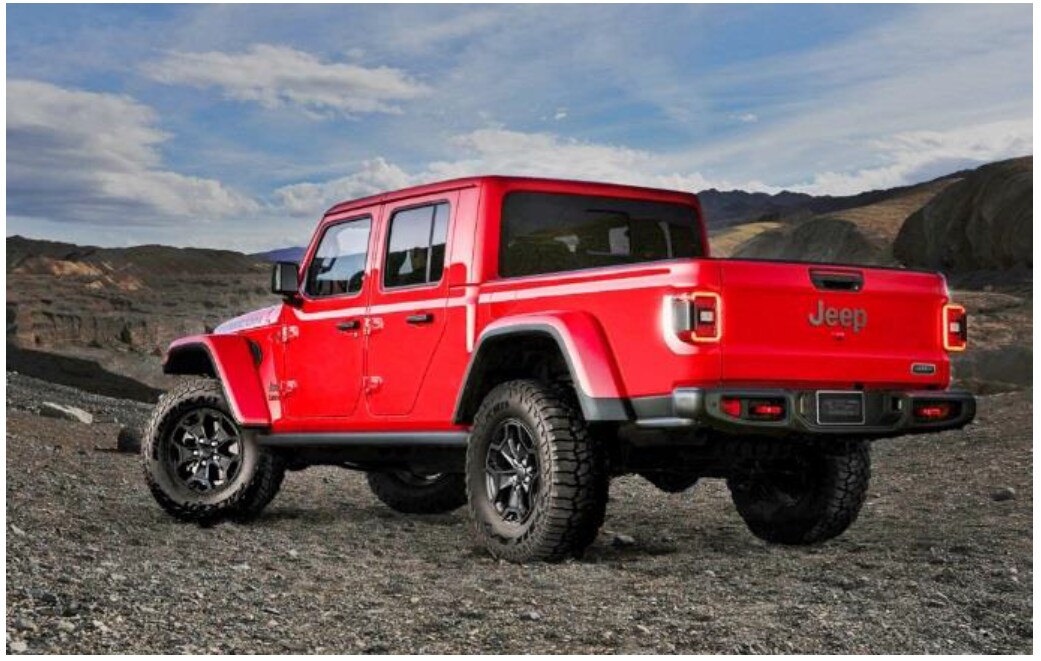 ---

How Does the New 2019 Ram 1500 Compare to the 2020 Jeep Gladiator?
2019 Ram 1500 vs. 2020 Jeep Gladiator
Performance
Both the Ram 1500 and Jeep Gladiator offer an array of impressive engine options, but being that the Ram 1500 is a full-size truck and the Gladiator is a midsize truck, the Ram 1500 gets the edge in terms of available power. In terms of standard engines, however, both trucks offer similar capability. Under the hood, the Ram 1500 comes equipped with a standard 3.6-liter V6 engine that produces 305-horsepower and can tow up to 7,730 pounds. The Jeep Gladiator comes equipped with a standard 3.6-liter V6 engine that produces 285-horsepower, and when properly equipped, the Gladiator can tow up to 7,650 pounds! If you have larger towing needs, there's no substitute for the Ram 1500. When properly equipped, the 2019 Ram 1500 can tow up to 12,750 pounds and carry up to 2,300 pounds of payload, allowing you to make even the toughest jobs look easy.
For off road travel, both trucks have a lot to offer. The Ram 1500 Rebel is designed to go off road, featuring a 4x4 off road package, skid plates, a one-inch lift, tow hooks, a locking rear differential, and more, allowing you to explore terrain all over the surrounding Kernersville, NC area. The Jeep Gladiator is engineered to go off road, featuring a legendary 4x4 system with both high and low range, lockable wide track axles, FOX shocks, and much more, providing you with the ability to go virtually anywhere on and off the road with ease.
Design
Both trucks offer stylish good looks both inside and out. The Ram 1500 has an aggressively styled exterior that separates it from other full-size trucks, while the new Gladiator sports the iconic Jeep brand style that closely resembles a four-door Wrangler, only with a five-foot truck bed attached. Like the Wrangler, the Gladiator allows you the utmost freedom and customization, offering removable doors, roof panels and a fold down windshield, letting you enjoy the open air around Charlotte, NC and Greensboro. The new Ram 1500 separates itself from the competition with the RamBox cargo management system, offering multiple storage compartments and even an AC adapter so you can plug your tools right into your truck and get the job done faster and more easily than ever before.